Mission Statement
Child Evangelism Fellowship® is a Bible-centred, worldwide organisation, composed of born-again believers, whose purpose is to evangelise boys and girls with the Gospel of the Lord Jesus Christ and to establish (disciple) them in the Word of God and in a local church for Christian living.
We endeavour to do this through various ministries to children and young people, together with other Christians and local evangelical churches. Child Evangelism Fellowship is the world's largest evangelistic outreach to children, reaching over 25 million children in over 200 countries each year.
We have a promotional booklet with more information about different CEF ministries available for download.
Vision Statement
Our vision is to reach every child in every nation, every day.
Strategy Statement
God has guided us to an effective threefold strategy: Train, Equip and Support. See below how this strategy links with our mission, vision and culture points.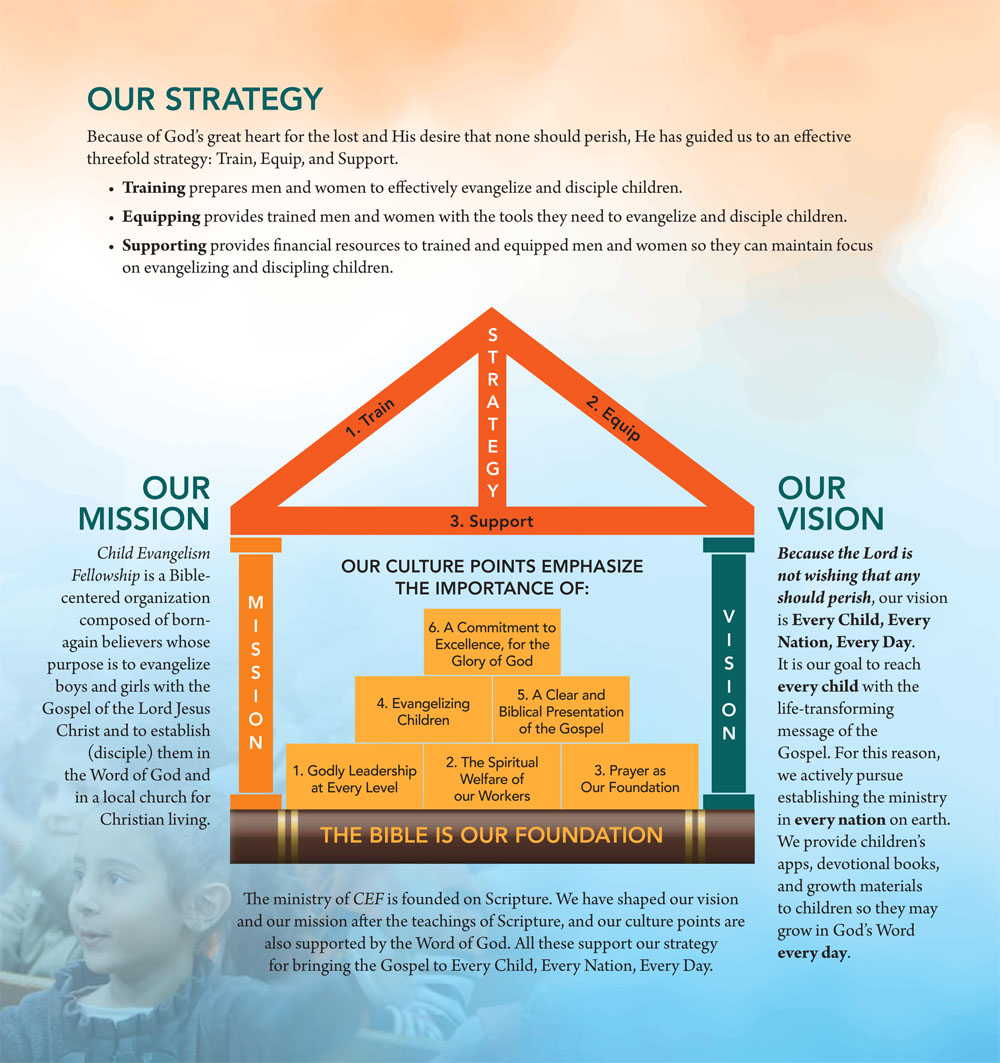 CEF Statement of Faith
We believe in:
The verbal inspiration of the Scriptures.
One God in three persons: Father, Son and Holy Spirit.
The perfect humanity and deity of the Lord Jesus Christ.
The personality and deity of the Holy Spirit.
The atoning death and bodily resurrection of the Lord Jesus Christ.
Salvation by faith alone.
The personal return of the Lord Jesus Christ.
The reality of Satan, hell and heaven.
Our full Statement of Faith is available for download.