Missionary Stories
Here are some missionary stories for teachers to show in children's Good News Clubs, 5 Day Clubs or Holiday Bible Clubs.
Only One Life
Terry & Wilma Flannigan Missionary Story (5 Lessons)
How could God work in the lives of two children from different countries and bring them together to serve Him as they grew up.
What did it mean for them to give their whole lives to serve Christ?
In these five lessons you will see how God led and provided for them opening the door to work in many countries around the world.
You will discover the extent of CEF work worldwide.
Learn how your one life too and the children you teach, can be lived wholly for God.
Lesson 1 – Life Begins in Difficult Times
Lesson 2 – Finding God's Path for Life
Lesson 3 – Taking Life's Important Steps
Lesson 4 – Following Life's Journey to Many Places
Lesson 5 – God Provides for Life's Journey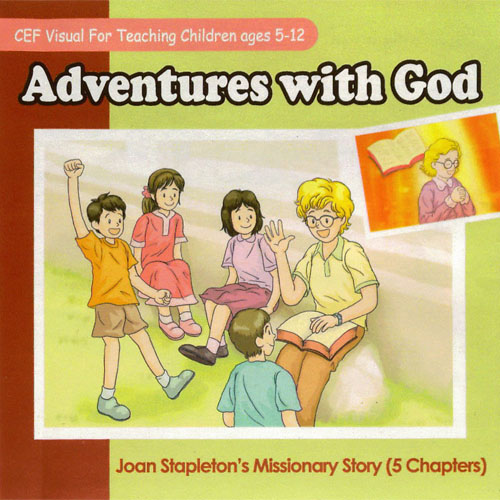 Adventures with God
Joan Stapleton's Missionary Story (5 Chapters)
A modern-day adventure story, as Joan Stapleton, a young English girl learned to trust God in all sorts of circumstances. In difficult times, times of sickness, times of excitement as she first of all lived in Hong Kong, then in travels to many other exotic lands in the Asia Pacific Region for God's work among children with Child Evangelism Fellowship.
The story of Hudson Taylor
Wes and Jackie Erpen have produced a five-video series on the missionary story of the life of Hudson Taylor. They showed these to the Sunday School children of their church in Birmingham (Fatherless Barn Evangelical Church). The CEF copyrighted pictures were used with permission and the videos are on the church's YouTube Channel.
The Incredible Life Story of William Carey
The team at Bournemouth Christian Church (BCC), shares the CEF missionary story of William Carey. Narrated by Hetti Salan, one of the Deacons at BCC. Their YouTube channel will host all five parts of the story.